We partner with other leading IT providers to deliver the most complete and reliable solutions for your message brokering needs. And for you, the client, working with a single provider is simpler and more convenient.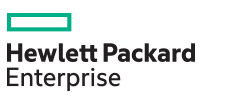 Since 1989, Muscato Corporation and Hewlett Packard Enterprise have collaborated on solutions for our customers. Muscato Corporation developed and deployed its first commercial version of ENGIN© on HPE technology. Since 1989, Muscato Corporation has been a strategic partner and member of HPE's AllianceOne Partner Program offering cross-industry solutions for application integration and messaging. Over the years, Muscato Corporation developed financial and healthcare solutions to address the growing requirements of real-time, always available computing. The Muscato Corporation-HPE partnership has flourished as ENGIN has influenced over $200 million in sales of HPE technology. Today Muscato Corporation and HPE share mutual customers around the world representing joint strategic vertical markets including financial, healthcare, retail, telecommunications, manufacturing and logistics. Our shared clients include the largest and most well known financial institutions, healthcare payers and online retailers in the world.
Muscato Corporation solutions have been designed and architected for high-performance, business critical enterprises. These clients demand continuous availability, scalability and reliability.
The Muscato Corporation-HPE partnership is more than technology. Muscato Corporation participates in HPE early adopter programs to regularly test and certify business solutions on the latest HPE servers and software. Our companies meet to discuss, plan and execute marketing programs, events, training and joint sales activities.
Mike Muscato, founder,chairman, and Chief Technology Officer of Muscato Corporation says, "Our long history together has created many success stories using our combined technologies. The strength in understanding our mutual product offerings is the cornerstone of our partnership. We continue to look to the future with HPE as we forge ahead for the next 25 years."
Bob Kossler, Director, WW Operations, Technology and Planning of Mission Critical Solutions for Hewlett Packard enterprise says "Muscato Corporation offers world class software solutions that perform very effectively running on the NonStop always on, fault tolerant operating environment. Clients running Muscato Corporation on NonStop are transferring billions of dollars every day to run their businesses very securely, reliably and effectively".
Muscato Corporation's product suite is available on the entire line of HPE platforms, from NonStop to Linux. Fortune 500 companies rely on Muscato Corporation and HPE to deliver the industry's best price-performance technology and applications. Contact Muscato Corporation for more information on how we can help your organization turn data into power.
Learn more at www.hpe.com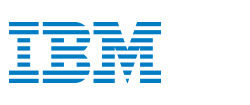 Muscato Corporation is an IBM Business Partner and provides integration solutions and vertical applications running on IBM server technology. Muscato Corporation develops, markets, sells and supports solutions available on the following IBM operating environments:
AIX version 4.3.3 and higher
Linux Kernel 2.6.34 and newer
IBM eServer pSeries product line
As an IBM PartnerWorld member, Muscato Corporation utilizes our partnership with IBM to acquire the latest development tools, application and web services, databases and communications technology in support of our mutual clients.
ENGIN© is available on the Linux Kernel and therefore can operate on the entire IBM line of servers for Linux environments
Muscato Corporation has many customers successfully running high-volume, business critical transaction processing systems on IBM servers.
Learn more at www.ibm.com.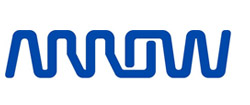 Arrow Electronics is a global provider of products, services and solutions to industrial and commercial users of electronic components and enterprise computing solutions. Arrow serves as a supply channel partner for more than 100,000 original equipment manufacturers, contract manufacturers and commercial customers through a global network of more than 460 locations in 56 countries.
Muscato Corporation has collaborated with Arrow Electronics since 2012. Arrow's OEM Computing Solutions business builds, manages and services the hardware for Muscato Corporation successful ENGINAIR (Advanced Integration Resource) product line. Arrow integrates all of the hardware, including select Intel processors, for Muscato Corporation into a single, deliverable appliance—freeing Muscato Corporation up to focus on its core competencies and maximize productivity.
From embedded components to software to integrated systems, Arrow's OEM Computing Solutions business is the distribution and outsourced integration partner of choice for the biggest names in technology, including Microsoft, Intel, Dell and Hewlett Packard.
Learn more at www.arrow.com.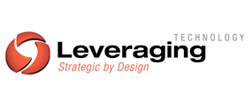 Leveraging Technology helps customers maximize the business value from their investments in information technology. We are accomplished middleware integrators and architects, founded in 1998, with over 130 certifications. We couple our enterprise architecture expertise with a deep understanding of integration to improve agility, flexibility and time to market with practical solutions.
No technology is used in isolation, so Leveraging Technology's depth and breadth of experience, combined with an architecture mindset, make us uniquely qualified to connect the dots in an overall solution. We use solid integration patterns, which are technology and platform independent, to design and deliver hybrid, cloud or on-premise integration solutions. Our Interaction AwareTM service in the cloud enables real-time visualization of customer, system and B2B interactions – meeting the demand for consolidated visibility across applications, platforms and companies.
Leveraging Technology helps customers simplify, innovate and better enable their organizations, removing complexity through creative design, linking their systems of record, engagement and insight.
Muscato Corporation and Leveraging Technology have partnered to provide our clients with product, industry and services expertise for enterprise integration projects. Combining the strengths of Muscato Corporation for solutions in healthcare, finance and cross-industry, along with Leveraging Technology's world-class service delivery capabilities enables our clients to achieve success from design to delivery.
Leveraging Technology's "gap-free" technology strategy ensures our clients deliver the right solutions the first time. Muscato Corporation and Leveraging Technology bring over 55 years of collective experience and expertise to your complex integration projects. Leverage the best in integration…Leveraging Technology and Muscato Corporation.
Learn more at www.leveragingtechnology.com.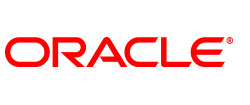 Muscato Corporation has partnered with Oracle to provide our customers with the most current database technology and services available. For our clients that already have an Oracle license, you can easily add Muscato Corporation to your enterprise. Muscato Corporation is an authorized reseller and support agent for Oracle's database products as part of the Oracle PartnerNetwork (OPN).
Muscato Corporation leverages the benefits of OPN that include education, development and joint sales and marketing. OPN offers Muscato Corporation access to Oracle's compelling product portfolio and the ability to sell products that are market-leading and well accepted in the marketplace, as evidenced by Oracle's large installation base.
For more information on Oracle products, services, and partnerships contact Oracle at:
+1 (800).ORACLE1 or visit on the web at www.oracle.com.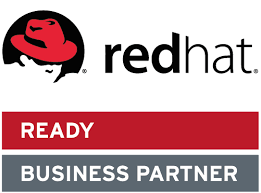 Muscato Corporation develops and deploys high-performance transactional solutions for the financial and healthcare industries. ENGIN©, Muscato Corporation flagship integration platform, is designed and developed to support technology platforms provided by Red Hat. Muscato Corporation and Red Hat provide transaction solutions around the globe. ENGIN, and Muscato Corporation healthENGIN© All-Payer EDI Solution, utilize RHEL and JBoss® to enable unmatched value and reliability.
Red Hat is the world's leading provider of open source software solutions, using a community-powered approach to provide reliable and high-performing cloud, Linux, middleware, storage and virtualization technologies. Red Hat also offers award-winning support, training, and consulting services. As a connective hub in a global network of enterprises, partners, and open source communities, Red Hat helps create relevant, innovative technologies that liberate resources for growth and prepare customers for the future of IT.
Learn more at www.redhat.com.