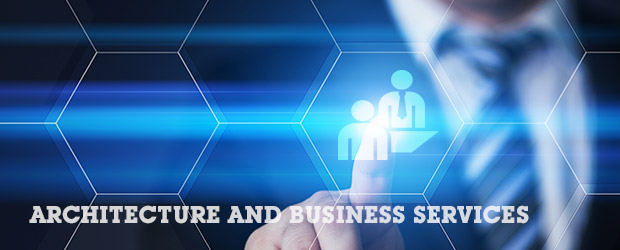 What is Enterprise Architecture?
Every company practices Enterprise Architecture (EA), and success and value depends on whether or not the resulting Architecture is visible and understood. If your EA is well communicated and visible, it can be used to guide decisions, designs and investments, resulting in significant value. Without an effective architecture program, your architecture lacks visibility and you are relying on individual "heros" to make decisions without the support they need.
At Muscato Corporation, we have an EA Operating Model to:
Sift through all the complexity and help you build a program that is right for your organization
Create a building block approach. You can implement a block at a time or many blocks all at once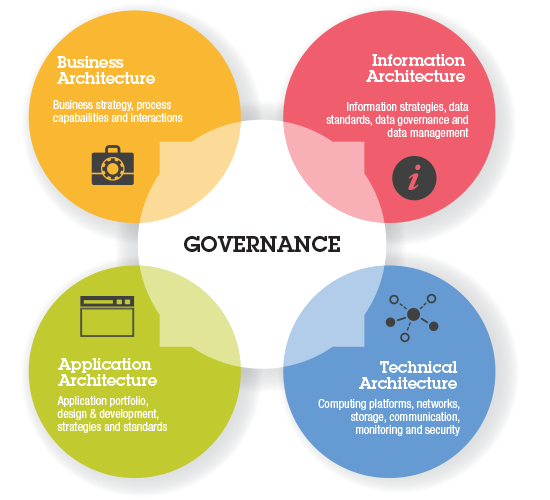 Objectives & Methodology of Enterprise Architecture Assessment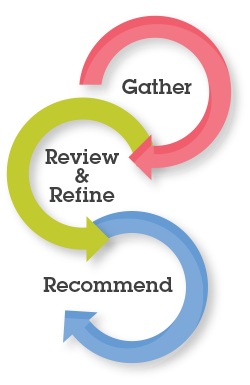 We help mitigate the complexity so you get fast business results. We focus on all aspects of EA.
Assess the capabilities of a company's Enterprise Architecture activities to determine capability/maturity level
Deliver practical and actionable recommendations on where your opportunities exist
Help you to clarify the goals and value of a more formal Enterprise Architecture program
Our experienced Enterprise Architecture team will come on site to meet with key individuals to gather information
The process will be achieved through a series of interviews in addition to the review of a variety of EA Artifacts
The assessment will cover the 4 EA domains plus governance capabilities
60 different capabilities will be reviewed and scored against 3 levels of maturity
A report will be produced that summarizes your current capabilities along with areas of immediate need
Specific and actionable recommendations will be developed
What are the Deliverables of Muscato Corporation's EA Assessment?
Documentation of the current state of each domain/capability scored against maturity levels
Specific recommendations of focus areas tailored to your Business and IT strategies (prioritized and recommended capability changes)
Benefits associated with changes (why move forward?)
Road Map (projects & initiatives to drive changes)
Architect In Residence Service is a program the helps you realize the benefits of EA in a practical and cost effective way. You can have access to a variety of skills and resources for a fraction of what it might cost to hire these resources. Muscato Corporation provides a quick-start program that can meet your needs indefinitely or help you build your own team and capabilities. Here are some of the skills available as part of our In Residence service:
Enterprise Architecture and Program Governance
Business Architecture and Business Modeling
Information Architecture and Business Analytics
Master Data Management
Infrastructure/Platform Architecture
Application & Integration Architecture
Workshop Planning and Facilitation
Team Management
Process Modeling
In summary, here are the Consulting Services available from Muscato Corporation